Working with Us
---
Backed by over 40 combined years of industry experience, we offer comprehensive, holistic financial planning that incorporates every aspect of our clients' financial pictures and goals.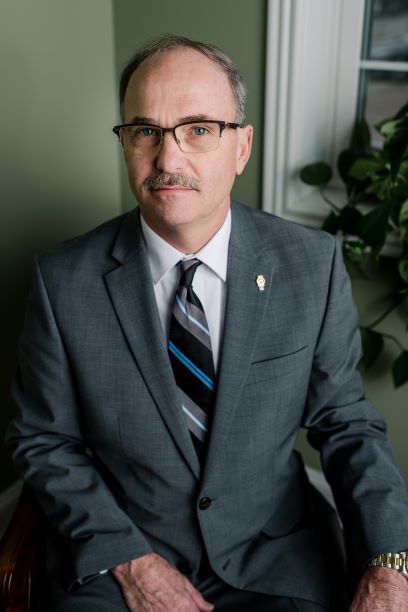 Mark G. Compston, CFP® | Senior Partner
mark@compstonwealthmanagement.com
Mark is co-founder and the Senior Partner of Compston Wealth Management. He has over 25 years providing investment and planning advice to his clients, family, and friends. As a financial advisor, Mark also served for over 10 years as a Branch Manager, first for A.G. Edwards in Ashland, KY, and then for Wells Fargo Advisors in Huntington, WV.
He has also completed the rigorous coursework to achieve the prestigious CERTIFIED FINANCIAL PLANNER™ designation. As a CFP®, Mark brings an exceptional level of experience and knowledge to the table to help his clients achieve financial security. Mark focuses on overall wealth and investment planning to help clients achieve their goals and dreams.
Passionate about giving back to the community that has supported him, Mark currently is and has been very active in numerous activities in the area. He is on the Board of Directors of the Ironton Rotary Club, and he is also the Secretary and Newsletter Editor for the Rotary Club. He is a past President of the Greater Lawrence County Area Chamber of Commerce, Ironton Rotary Club, and Ironton Business Association. He previously served eight years on the Board of Tri-State Industries, a local agency that provides employment to the developmentally disabled. Active in his church, Mark has taught an adult Sunday School class for more than 10 years.
Mark was born in Ironton and grew up in Lawrence County, OH. After graduating with a Bachelor's Degree from Eastern Kentucky University and graduating as a Distinguished Military Graduate, he spent more than 12 years as a Regular Army Ordinance Officer, serving at various military installations around the world. After leaving the Army, Mark began his career in financial services and was able to move home with his family. He currently resides in Ironton with his wife, Brenda. They have been married for over 40 years and have two adult children. Their daughter, Katelyn, is currently a veternary technologist in Orlando, FL. Their son, Casey, is Mark's partner in Compston Wealth Management.
---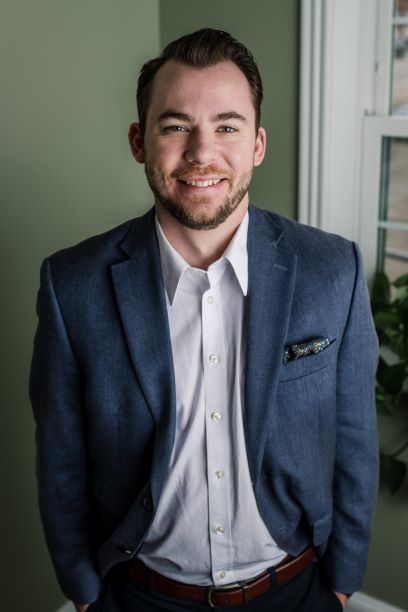 M. Casey Compston | Partner
casey@compstonwealthmanagement.com
As co-founder and Partner of Compston Wealth Management, Casey brings a diverse set of experience to serving his clients. Over the last decade and a half, Casey has built a broad range of knowledge and investment advisory experience. He has also held leadership positions in banking and real estate management, which gives him a unique point of view in assessing his clients' entire financial picture. In addition to helping the retiree and pre-retiree clients of Compston Wealth Management, Casey specializes in guiding young professionals in starting down the path toward their financial goals. Being the second generation serving the practice, his clients are reassured that their financial plan will continue seamlessly throughout their generational planning, as well. He is a member of the Greater Huntington Area Estate Planning Council. He was honored to be asked to share his expertise with Lincoln's financial advisors in their annual conference on the topic of generational planning and transfers in 2021. He is currently a member of Lincoln Financial Securities' Advisory Board. Casey holds Series 7 and Series 66 securities registrations.
Casey is active in giving back to, and helping build up, his community. He is a founding Board Member and past President of the Ironton Business Community organization. He is also a past Executive Board Member of the Greater Lawrence County Area Chamber of Commerce, past Chairman of the Lawrence County Young Professionals, past Editor of the Iron Wheel newsletter for the Ironton Rotary Club, and led the effort in organizing and executing Lawrence County's Bicentennial celebrations. He is currently a board member of the Caleb Briggs Library Trust, a charitable trust formed in 1881 for the founding and benefit of the Ironton, Ohio library. He is also a former board member of the Lawrence County Educational Resource Board. He and his wife, Kimmi, financially support many of the community organizations and charities based in Ironton. They live in a 115+ year old home in the Historic District of Ironton with their twin sons, Henry and Layne. He's happiest spending time with family, traveling, hunting, fishing, enjoying good wine, and gardening.